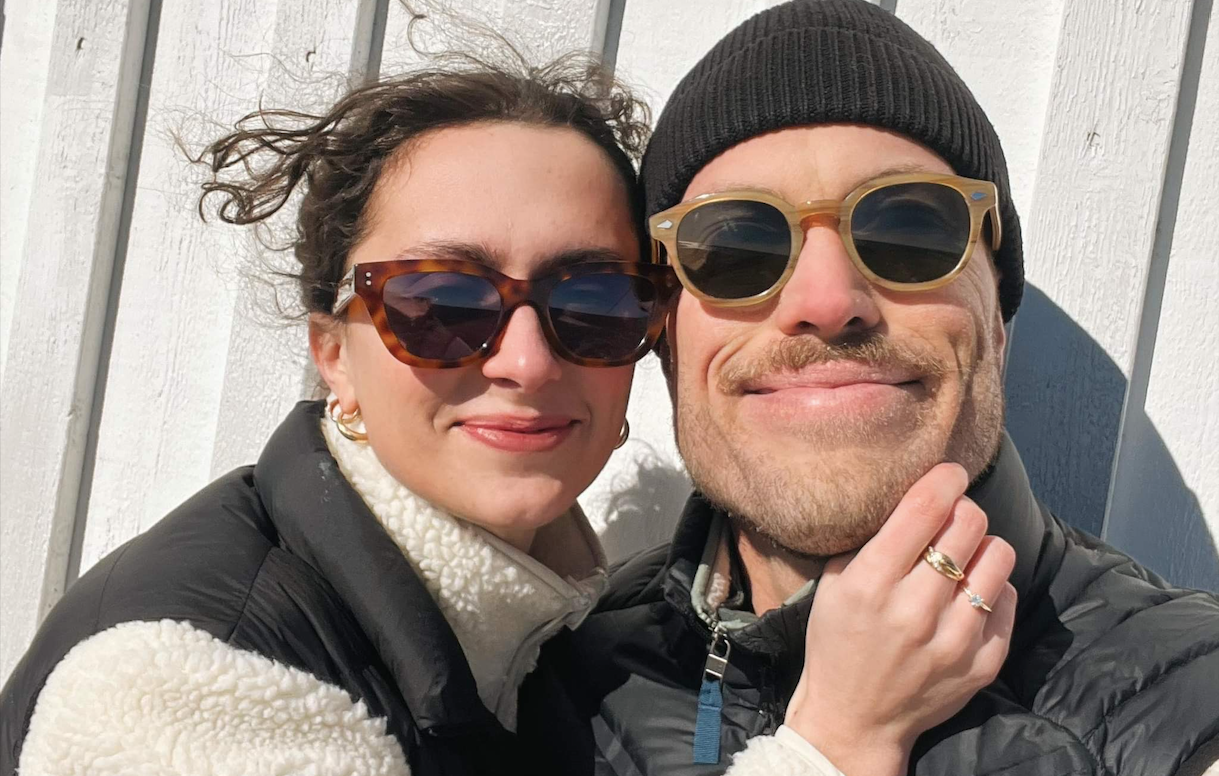 LAURA & LUKAS
Laura, French , and Lukas, Swedish, both found themselves working for the same company in Spain. It didn't take long for their paths to cross, and when they met, sparks flew instantly. Now, they share a life together in Sweden. Lukas made his love official with a heartfelt proposal, presenting Laura with a stunning solitaire diamond ring, exuding timeless elegance.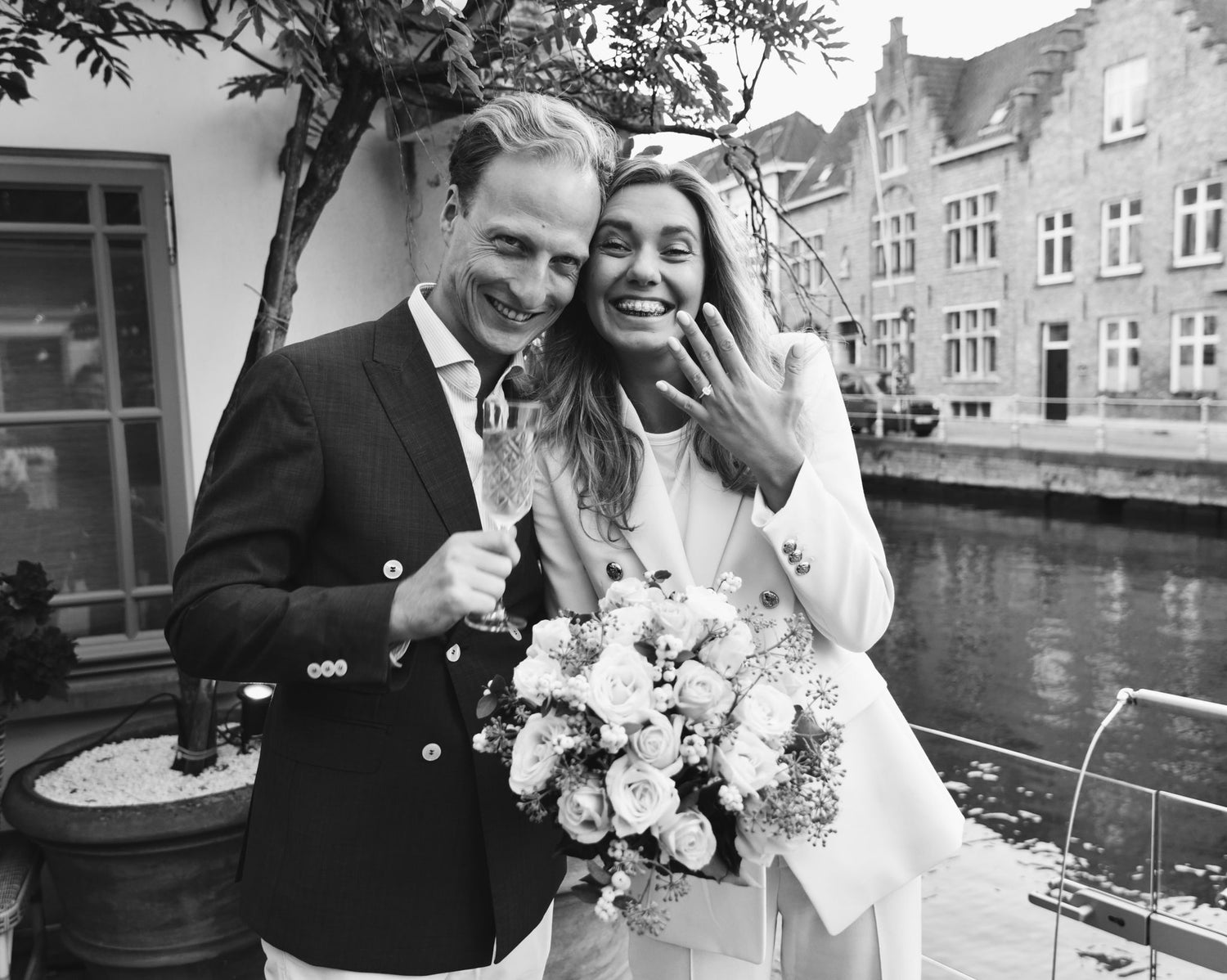 JULIE & CHARLES
Julie and Charles, who crossed paths a few years ago, now call Bruges their home. In a heartfelt moment, Charles decided to take their relationship to the next level by proposing to Julie. He chose a stunning solitaire oval ring, and what made it even more special was that the band of the ring was adorned with natural diamonds, adding an extra touch of sparkle and brilliance to their love story.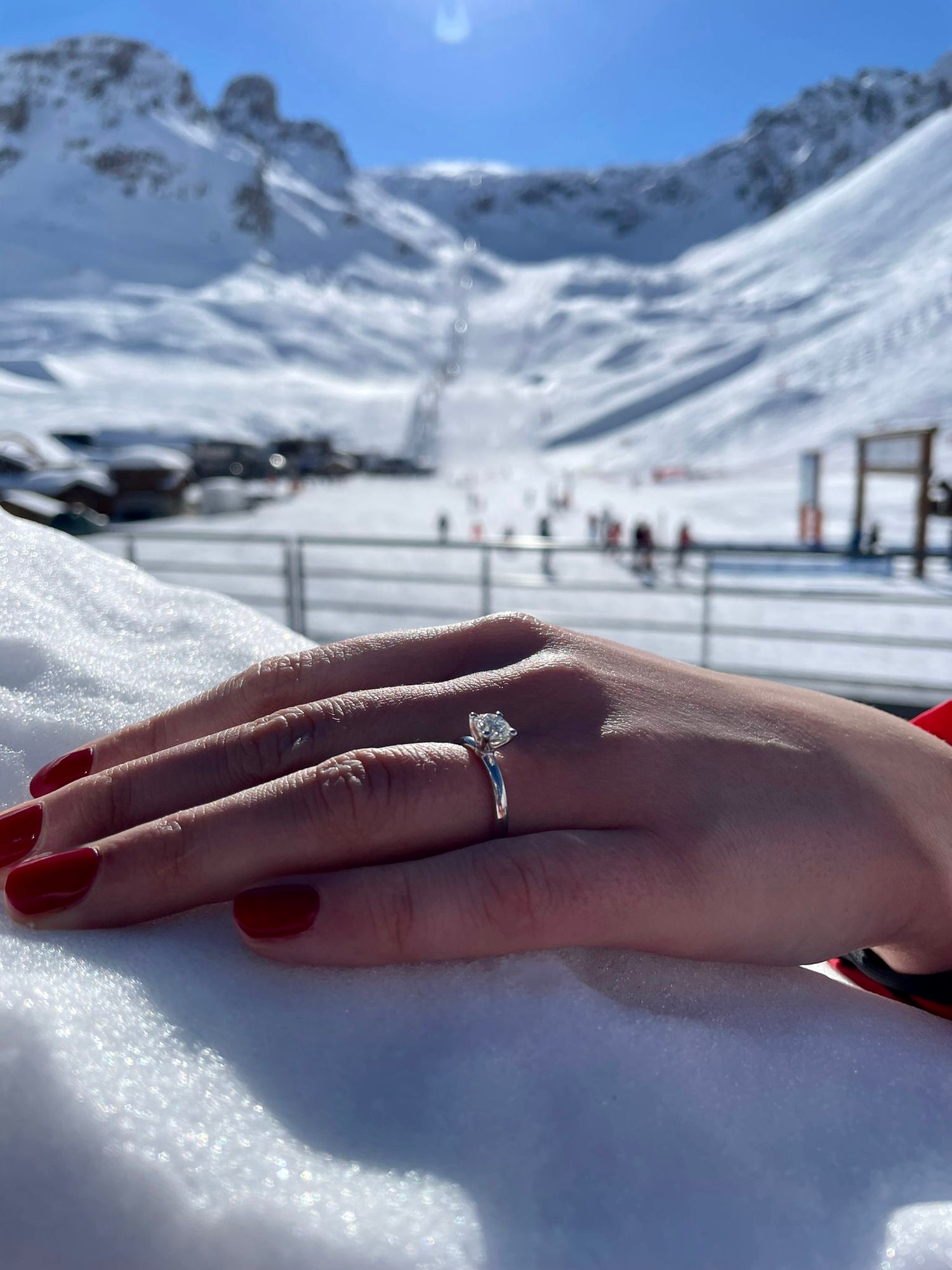 SILKE & AARON
Silke and Aaron, who have been together for several years, have shared their lives in various locations, and currently, they call Amsterdam home. During a memorable ski vacation in the French Alps, Aaron decided it was the perfect moment to propose to Silke. He chose a stunning white gold solitaire ring featuring a round diamond, symbolizing their enduring love and commitment.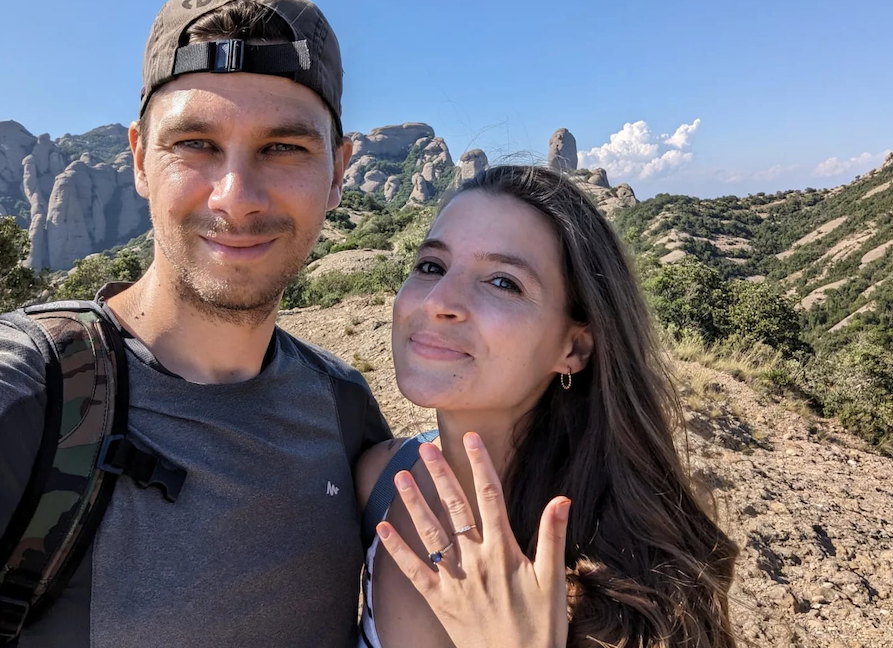 BENEDETTA & MAARTEN
Maarten, a Belgian, and Benedetta, an Italian, crossed paths in Barcelona while pursuing their careers. Love blossomed between them, and after a couple of years, Maarten decided to take their relationship to the next level. He carefully selected a stunning blue sapphire ring, inspired by a vintage design, with accompanying natural diamonds.
Ready for a custom engagement ring?
Book an appointment, visit our showroom in Knokke and let's discuss the further steps together!